Mini BREAKS dance classes are back for the fall quarter starting Saturday September 10th at The Beacon Studio!
Did you miss dancing in class? Anna Banana Freeze definitely missed dancing with all the students and parents that attend Mini BREAKS in Seattle, too! This 3-class absence was the longest break we've ever taken since starting up back in January 2013 – it was unexpected but probably overdue!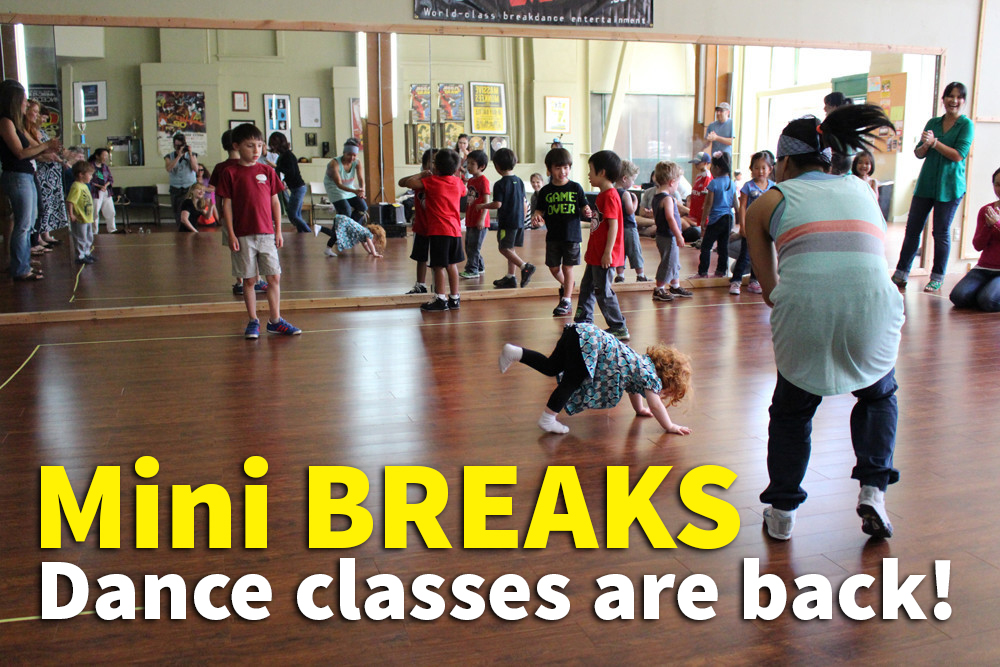 You can check out class dates at our calendar HERE.
We can't wait to see your toddler/preschool b-girls and b-boys back in action again! We know you've all been practicing toprocks, footwork, freezes as well as creating new moves together to bring to class, right?
SEE YOU soon!