Would you or your child enjoy having a smaller Mini BREAKS dance class during the weekend? Are Saturday mornings too hectic for your family to make our regular 10:30am class? If your answer to any or both of these is "yes," this new class might be for you.
Introducing "Small Saturday PM" – a Mini BREAKS dance class happening from 2-3pm on select weekends this spring quarter at The Beacon Studio in Seattle!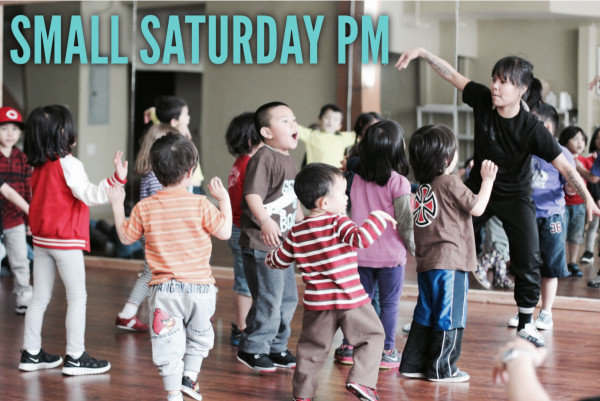 Sign-ups and payment will only be available online on a first-come, first-served basis. Each class will have a limit of 15 spots, BUT if the minimum of 10 students are not signed up one week before class starts, the class will be canceled and families notified. The fee for each class will be $15. Punch cards may not be used, as payment/sign-up is online only.
Here is the list of dates for our initial run of "Small Saturday PM" classes:
*UPDATE: These classes are now available for sign-ups!
Click on each date above to be directed to the corresponding sign-up link. The Beacon Studio is trying out a new online system for class enrollment called MINDBODY. If you don't have an account yet, you will be asked to create one (for free) in order to sign up for each "Small Saturday PM" class.
We hope the addition of this new class will be helpful to our amazing Mini BREAKS dance families, especially those who have expressed a preference for smaller classes!

Comments