In case you haven't noticed, our calendar has been updated with classes for winter quarter. You can check it out at http://minibreaksdance.com/calendar – please note that we DO have class on Christmas eve & New Year's eve mornings. 🙂
In other news, are your kids too old for Mini BREAKS but still want to dance?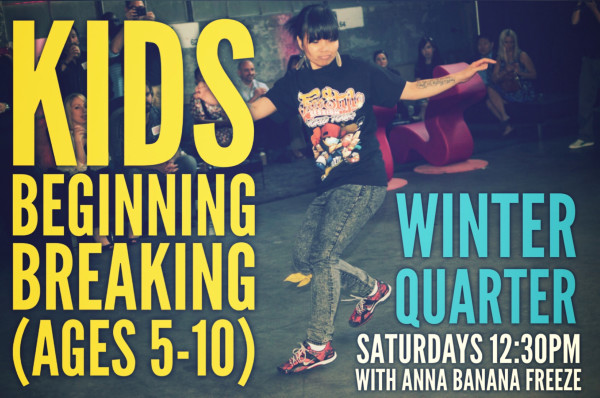 Bring them to Kids Beginning Breaking (ages 5-10) on Saturdays, 12:30-1:30pm w/ Mini BREAKS dance teacher Anna Banana Freeze! The first official class starts Saturday December 17th & will resume in January 2017! No experience necessary, and if your young (but not too young) b-girl or b-boy has ever been to a Mini BREAKS dance class, they'll find a similar format with the focus on learning at their individual capacity, creativity and self-expression is praised, and the artistic process is explored.
Please spread the word to the Seattle-area big kids in your life!